CHIROPRACTOR Eagan MN
Welcome to Helping Hands Chiropractic, office of Dr. Gregg Poquette. We are located in the Twin Cities Southern metro area in Eagan, MN, near the intersections of Cliff Road and Cedar Avenue.  At Helping Hands Chiropractic, our Eagan chiropractors have over 30 years of experience providing fast pain relief for your back pain, neck pain and headaches. Helping Hands Chiropractic has been serving the local communities of Eagan, Burnsville and Apple Valley since 1987.
Our office is unique in that we strive to be able to see new and regular patients in on the same day they call. Our treatment plans are tailored for each individual case based on patient needs and health goals. We do not require long term commitment or contracts for treatment.

WELCOME TO Helping Hands Chiropractic
Our office is conveniently in Eagan located near the intersections of Cliff Road and Cedar Ave. on Slater Road, just minutes south of the Mall of America. Eagan is centrally located south of Bloomington, East of Burnsville, West of Rosemount / Inver Grove Heights and North of Apple Valley / Lakeville / Farmington.  If you are south of Eagan, coming from the Lakeville area, you can take 35 E North to Cedar Ave and get off at Cliff Road. If coming directly south from Apple Valley / Rosemount take Cedar Avenue North to Cliff Road. If coming from North of Eagan, take Cedar Ave south to the Cliff Road exit. If you are coming from the East or West, take Cliff Road to Cedar Ave. We a just South of Cliff Road on Slater Road. Slater Road is the first Road West of Cedar Ave.
ABOUT OUR OFFICE
We are In Network providers for the major insurance carriers in the area including Blue Cross, Health Partners, Cigna, Medica, Preferred One / AETNA, Humana and United Health Care, UCare.  We also provide care for Medicare, Automobile Injury Insurance carriers such as Allstate, State Farm, Farmers, Progressive and GEICO along with other Automobile insurance carriers / Companies. We also participate in many Workers Compensation Insurance carriers / companies.
We take a whole person approach when treating a patient, especially patients with chronic or multiple health issues.  We feel that your body has an inherent ability to heal itself, it just needs a little help at times.  In addition to adjusting the spine, we offer assistance in making daily healthy choices.  Dr. Gregg can offer nutritional consults and specific, individual testing for common food issues.
I have been a longtime resident in the Eagan, Burnsville and Apple Valley areas which is one of the reasons I decided to practice in Eagan. I grew up in Burnsville and Eagan area in the 1970s, eventually moving to Northfield, MN.  My father was also a Chiropractor who practiced in Burnsville and Eagan starting in 1978. I am a 2nd generation Chiropractor taking over the practice in Eagan in 1987, now having over 30 years of experience. My wife Cathy and I raised our 3 children in Eagan/Apple Valley School district and we continue to live in Eagan with our 2 pugs.
At Helping Hands Chiropractic, we provide pain relief for common conditions such as; Headaches, including migraines and those associated with whiplash, concussion and posture/neck related tension headaches. We also provide relief for neck pain, upper and lower back pain. We often see patients with sciatic pain which is pain that extends into the hip, buttocks and often into the leg. We also see patients with foot pain including plantar fasciitis as well as knee pains. Shoulder, elbow and arm/ hand pains are also commonly seen. Stress-related conditions also respond well as chiropractic treatment reduces stress on the nervous system. These often show up as sleep problems and often digestive system issues.
Misconception #1: It's expensive- Although this is a relative term, we are In-Network providers for the major insurance carriers which gives you a significant discount in out of pocket costs. And if your copayment and/or deductible amounts are still too high, we have cash plans available for you.
Misconception #2: You have to keep coming forever – We do not have a standard "cookbook" approach that keeps you coming 3 times a week month after month. Every patient's needs are different. Age, type of work, posture, injury, and many other factors determine how much care is needed. Some may need just a few treatments others take longer. And while we do recommend regular check-ups (sometimes called Wellness care) that is something that you are in charge of. We never recommend more care than you need and always respect the amount of care you want.
Misconception #3: We can do it all – While Chiropractic care is foundational to pain-free good health, we often work together with other providers to relieve your pain and get you functioning and healthy.
Misconception #4: Chiropractic is not safe effective or proven - Multiple studies, including those by the Federal Government, have found that chiropractic care is safe and effective and should be the first line of treatment when experiencing acute back pain. Combining with exercise/movement/PT proves even more effective.
Misconception #5: It hurts – People often think if it hurts for me to move it why wouldn't it hurt more if someone else moves it more? Most of the time patients tell me it is like someone lifted a log off their back. The pain and pressure are relieved immediately and they feel lighter, taller, move more freely and can stand up straighter. Sometimes there is some muscle soreness following the first adjustment or two but that goes away within a day or two. And while some adjusting techniques are more dynamic, we have other adjusting techniques that are very gentle and with our years of experience, we can tailor the adjustment to your situation. We also have available muscle relaxing therapies such as massage, stretching/traction and other therapy to help make an adjustment easier and reduce post-adjustment soreness.  No one size fits all here.
A CHIROPRACTIC TEAM YOU CAN TRUST
If you want relief of your pain and get back to doing what you like to do, call us now at 651-452-3900. We will do our best to have you seen today to start relieving your pain safely and effectively at a cost you can afford.
HOW TO CHOOSE A Eagan CHIROPRACTOR
The following pointers can be useful in helping you find the best chiropractor for you in Eagan. Often times when people are looking for chiropractor in Eagan, they simply go straight to Google and choose the first result they see.
However, a chiropractor who is coming up first in a Google search should not automatically become your first choice for care. Consider the following steps to find the best chiropractor for you.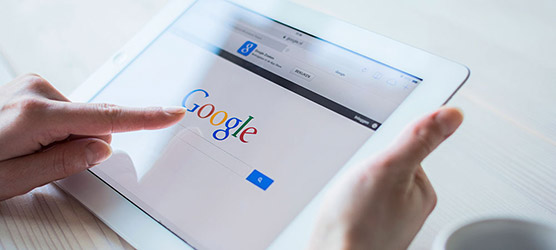 Time Needed: 5 minutes
Total Cost: USD 0.00
THE 4 SIMPLE STEPS TO CHOOSING A Eagan CHIROPRACTOR
Step 1: Start a Google Search
First, enter any of the options below in the search bar:
Chiropractor Eagan
Chiropractor 55122
Chiropractor near me
Best chiropractor in Eagan

Step 2: Check Out Their Website
The top Eagan chiropractors put just as much thought into their site as they do in their overall practice. In looking over their website, you should get a sense if they might be the best chiropractor for you.

Step 3: Read Their Reviews
Find the Google Business Page of a chiropractic office you are considering for care. It's one thing for a doctor to claim they can help, it's another to see patients leave their happy reviews providing proof.

Step 4: Call The Office
After getting a general overview of what the clinic offers, call the the office to see if they match the messaging that their site and Google My Business have portrayed. After a brief talk with the office, you will find out if they are the the right fit for your health goals.